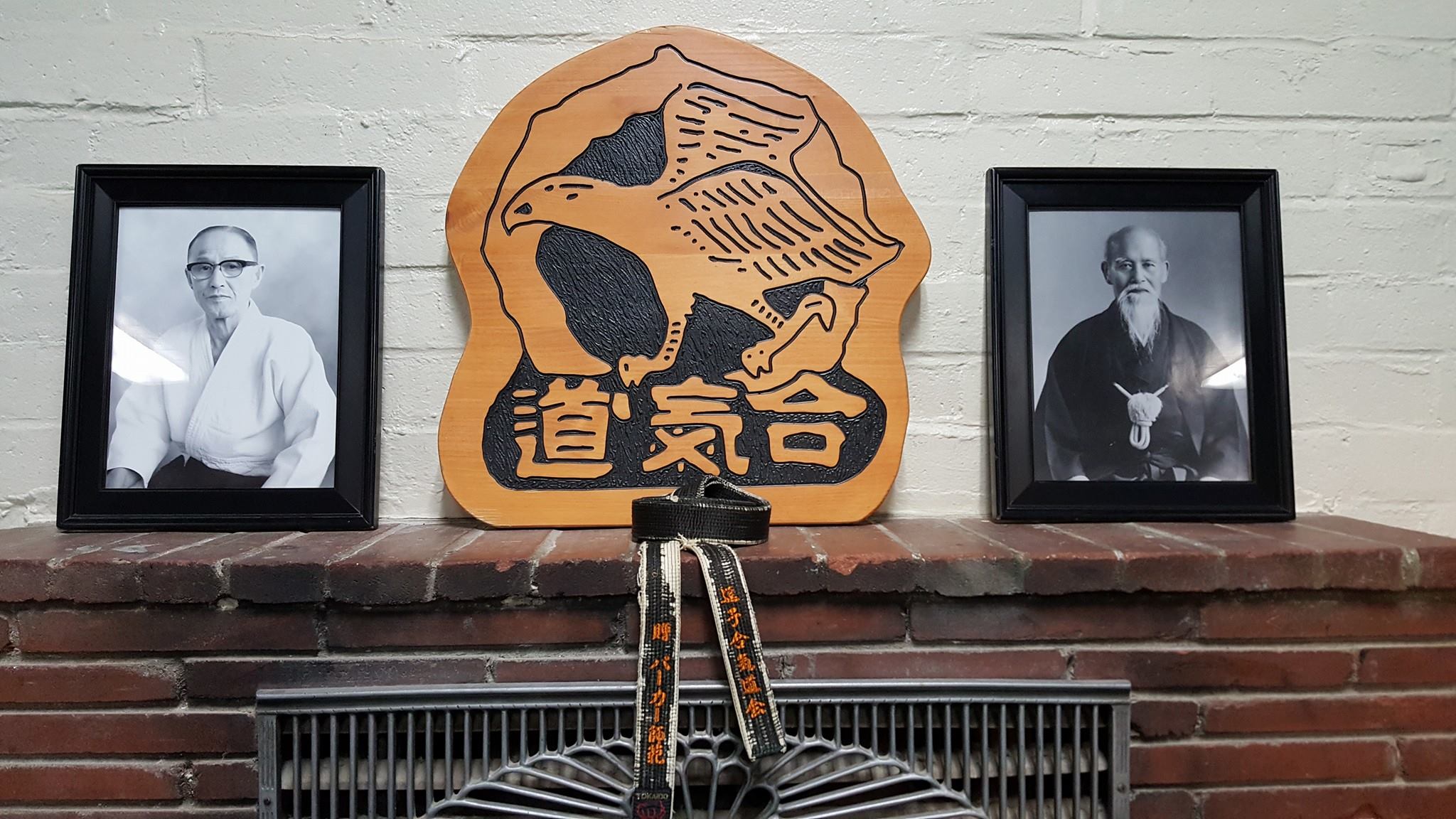 Who Are We?
We first started offering Aikido at Starz Gymnastics and Pre-School on Main Ave in Orangevale. During this time, a 10 week self-defense class was offered through the Orangevale Recreation and Parks District, which would eventually lead to our moving our program from Starz to the ORPD in January of 2001. In early 2000, Starz owner moved the gym and school to a new location about a block away and it was here that we we hosted our first clinic with Amos Parker Sensei in July of 2000. As it turns out, the recreation director at ORPD was a former student of Aikido himself. This led to our being able to move from Starz to the Youth Center in 2001 when more space was needed.
Because we are not in our very own location, we have harmonized with our hosts and their environment. Therefore, you will not find tatami mats, bokken and jo racks or even a dedicated place for photographs of the founders. However, these items, with the exception of the tatami, are present within our dojo as are the traditions and etiquette which makes a dojo what it is. Not the location or looks.
Our school was named SEIKEIKAN in 2000 by Kiyoyuki Terada Hanshi, 10th dan. The inspiration for the name comes from multiple sources which includes our area. The meaning as provided to us by Terada Hanshi is "The house located in steep-walled valleys with holy and pure water streams, where many Budoka and Wise persons with "Noblesse Oblige" meet each other". Students from around the world have come to train with us and members of our dojo have done to same to such countries as Bahrain, Canada, England and Philippines.
We are very proud of the training atmosphere that we provide. What you will find is a training environment that is safe and fun to train in. We utilize some of the best training mats in the industry for your safety. In addition, you will find that we maintain the highest level of training, without losing the family atmosphere. You will find a dojo who's students range from 8 ~ 50+; and a dojo who's students are energized and great to train with.
What is Aikido?
Aikido, The Quiet Martial Art grew out of the combat disciplines of the Samurai. Founded in 1925 by Morihei Ueshiba O'Sensei, Aikido is a relatively new martial art that combines physical discipline and practical effectiveness with an emphasis on personal growth. You can translate Aikido to mean the way of harmonizing energy. Unlike other martial arts, Aikido is not developed to win by overpowering an opponent. Aikido makes it possible for you to resolve conflict by de-escalating violence and neutralizing aggression.
What is Yoshinkan Aikido?
Gozo Shioda was among a select group of students to whom Ueshiba Sensei taught the new art of Aikido. A very capable and energetic man, Shioda Sensei studied with Ueshiba Sensei for over 20 years before founding Yoshinkan Aikido. Of the several styles of Aikido developed from the small nucleus of these original students, the Yoshinkan most directly reflects the strong and precise techniques of Aikido as taught by Ueshiba Sensei in his early years. This emphasis on fundamentals ensures that students of Yoshinkan Aikido develop a solid foundation in their Aikido practice.